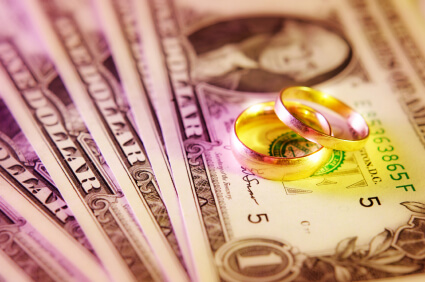 Want to know the secrets that are saving brides hundreds or even thousands of dollars? Keep reading!
Search "wedding coupons" online. You won't believe how many coupons you will find.
Go to the websites of the stores you want to buy things from and sign up for their e-newsletter (if they have one). They will probably send you coupons and deals. You can also sign up for special offers at some stores.
Haggle with your wedding vendors. Dealing with vendors isn't like buying an item at a store. You CAN negotitate the price. If you photographer says they want $1800, suggest $1500 and see if you can get them to budge. What do you have to lose?
Name every possible reason you should get a discount– maybe your wedding reception is short… maybe you only want the vendor for the ceremony or reception… or maybe you have local vendors that won't have to travel far. You might have to be creative to get them to knock some cash off the price.
Recommend the vendor to another person having a wedding. If they get hired, they will likely give you a discount on your special day.
If you find a product you like online, type the product name into Google and look at the Shopping results. See if another store has the item for a cheaper price.
Start shopping early! If you begin looking shortly after you get engaged, you are much more likely to run into sales and specials.
Have a wedding on a Sunday instead of a Saturday or during the winter or fall instead of summer or spring. A lot of vendors need business and will be more willing to negotiate with you.